– About Dr. Marcy Craddock –
Her interest in skincare began while living in Australia in 2007. She completed training in skincare and skin cancer management while in Australia, and on her return to Canada became interested in cosmetic medicine. She attended cosmetic training with Dr. Haneef Alibbai, a renowned cosmetic physician, in 2015 and has since had advanced training in Botox, Fillers, Growth Factors, Ultherapy, and laser treatments. She was also lucky enough to be one of six North American physicians invited to the Merz Collagen Talks in Brazil in 2019 where she learned advanced collagen-stimulating techniques using Ultherapy and Radiesse.
She is an active member of the Canadian Association of Aesthetic Medicine and is in good standing with the College of Physicians and Surgeons of BC, as well as the College of Family Physicians of Canada.
– About Nicky Havers –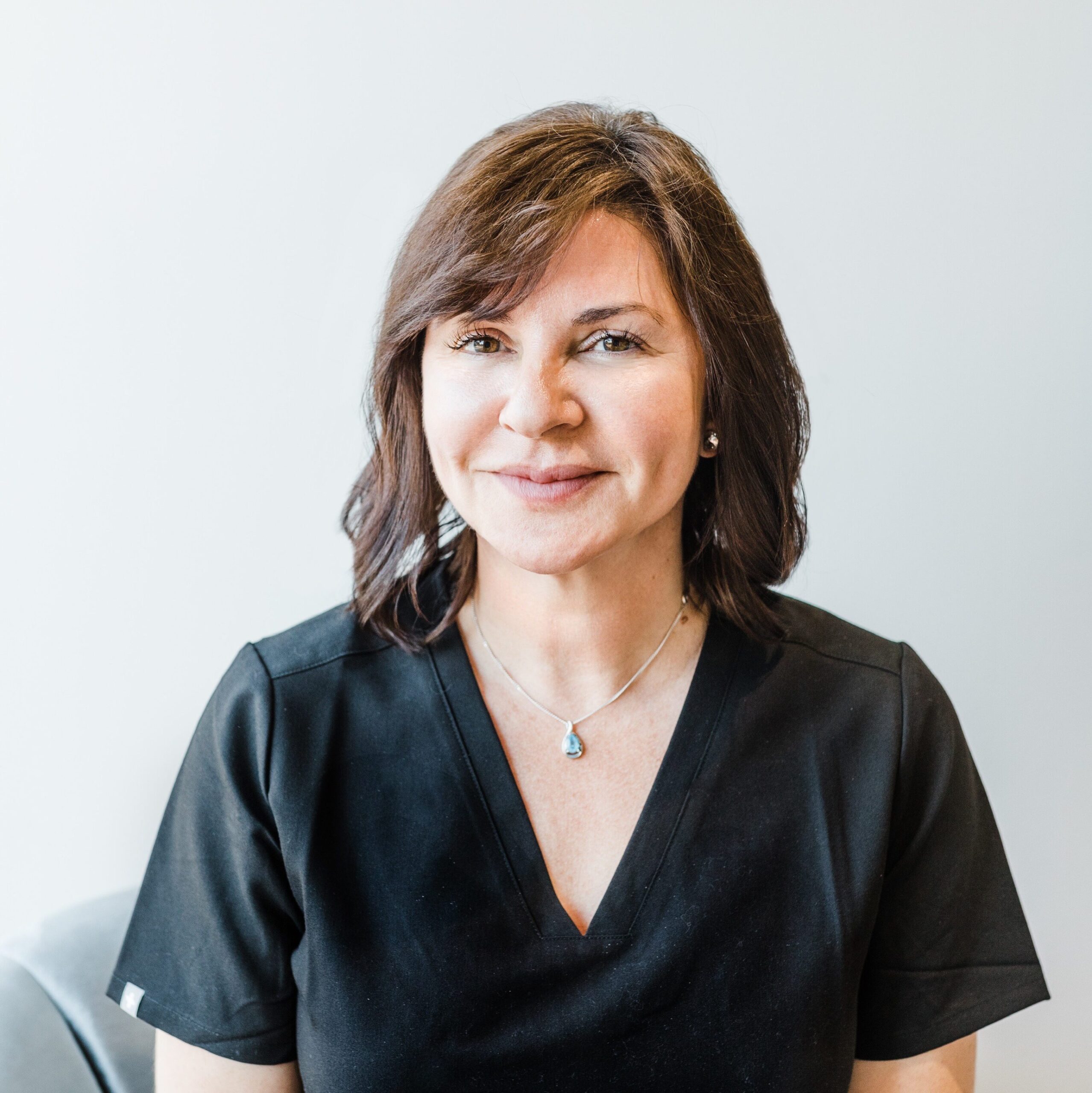 Nicky has lived in Penticton, BC for 45 years and graduated from Okanagan College in 2002. She began specializing in nursing for operating rooms and patients with dementia. Nicky entered the medical aesthetics industry in 2008 working as a laser skincare specialist and later joined Clarion Medical Technologies in 2018 (Canada's largest distributor of lasers) working as a clinical trainer for the medical aesthetic technology portfolio.
She is the women's health trainer for all of Western Canada focusing on urinary incontinence and sexual function. Over the years she has traveled to clinics across the country training doctors, nurses, and technicians on new and exciting industry devices. At Clarion she also acts as a support for clinical questions and helps set industry standards.
"I love empowering women through self-confidence and positive body image. I love helping women on their journey through positive change and self-care. I also love the connection I make with my clients". -Nicky Havers
– About Ava Ehl –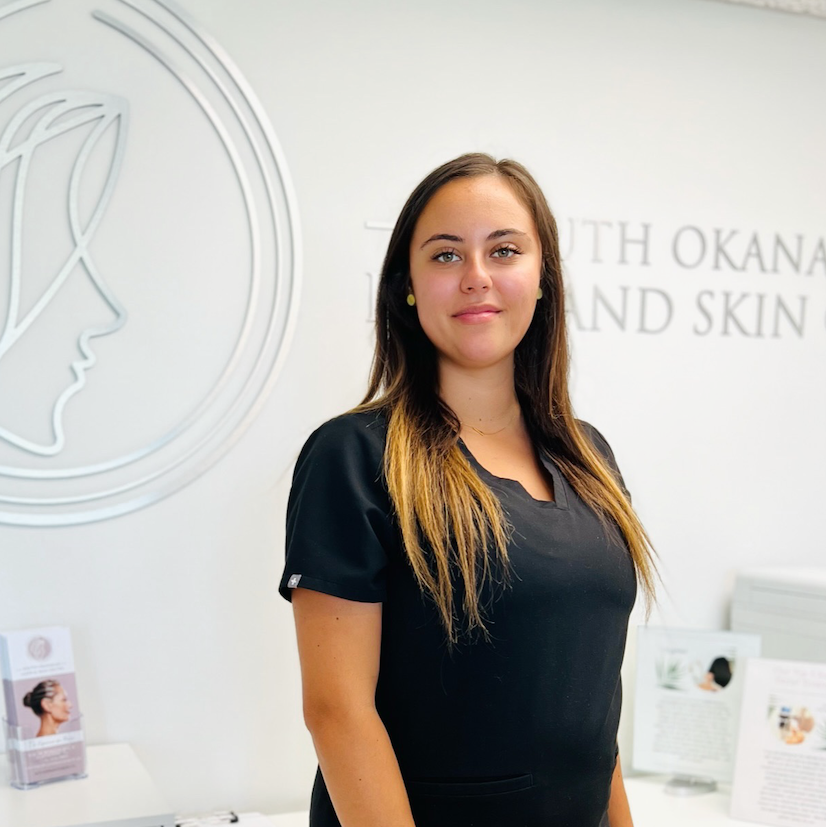 Meet our Aesthetician, Ava. Ave specializes in acne, chemical peels and rejuvenating treatments. She has completed her aesthetics courses by attending GLOW College of Beauty and Aesthetics in Toronto, Ont. and specializes in providing skin care treatments, microdermabrasion, medical grade chemical peels, acne management, and Bela MD hydrofacials.
Ava is also experienced in giving effective skincare analysis, advising clients regarding skin care treatments and home care regimens.
She believes in giving clients maximum results with little to no downtime. Ava has an intuitive touch with a passion to meet your expectations leaving you feeling supported, comfortable, refreshed and relaxed.
– About Daphne Miller –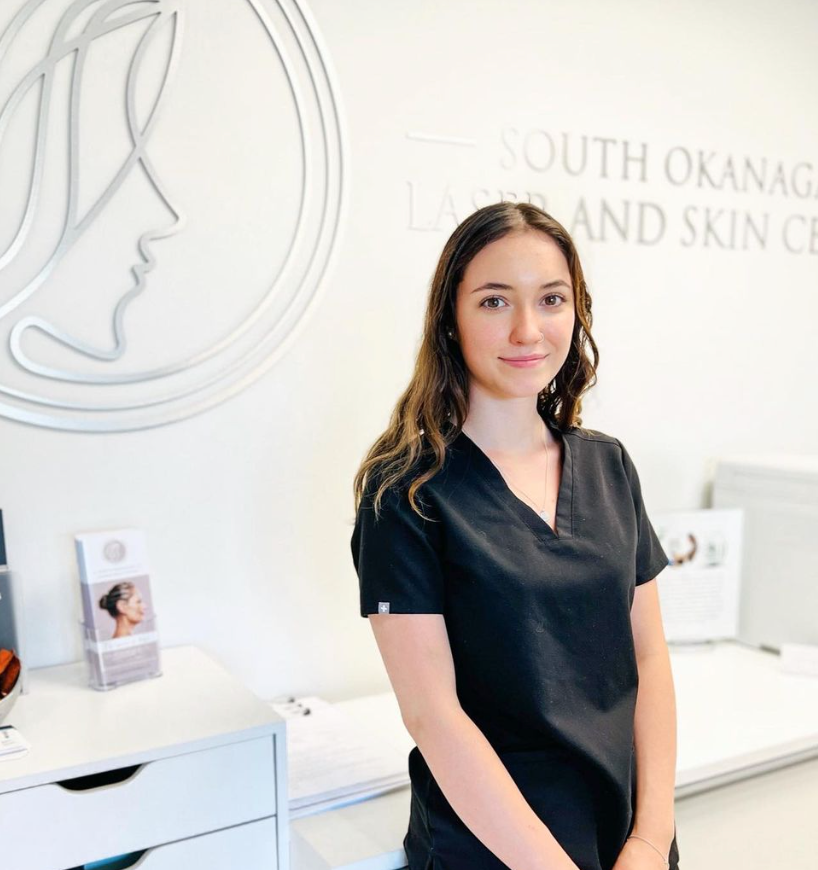 Meet our Aesthetician, Daphne Miller. Daphne has always had a passion for aesthetics and enjoys helping people find their version of beautiful. She graduated from GLOW Beauty College of Aesthetics in Toronto, Ont. Her calm and inviting personality relax our clients during their treatments.
Daphne's favourite treatment to do is our Bela MD Facial because she can completely customize it to her client's skin needs. The product she loves the most is our Daily Power Defence by Zo Skin Health – "it's like a green juice for the face"!
Fun fact: Daphne is a true "Summerlander" and loves to spend her weekends hiking up Giant's Head or going out for brunch with friends at her favourite restaurant, Shaughnessy's Cove!